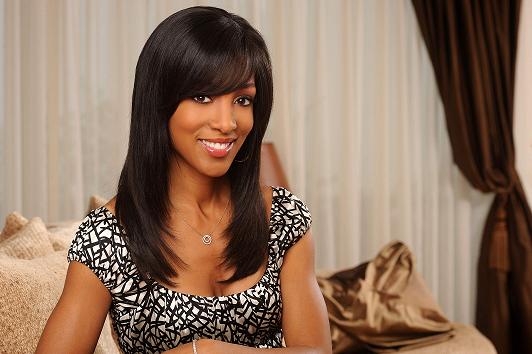 Honey from the Hive is taking a brief breather this Sunday so that I can bring you a Brandon's Buzz exclusive presentation. A few days ago,
I got a chance to speak with ace entertainment reporter Shaun Robinson (who has covered major national news stories for local outlets across the country, including an award-winning stint right cheer in Austin, Texas; and who is currently the class of Access Hollywood) about the continuing feature — Living Legends, which shines a light on some of the most compelling and creative artists of our time — that she contributes to the series, and she got candid about the latest Legends to be profiled, as well as about the repetitive, mentally trying grind that her job can sometimes become.
BRANDON'S BUZZ: I've heard you say in other interviews that in your line of work, you get caught sometimes shining the spotlight on folks who don't really deserve all the attention they get.
SHAUN ROBINSON: Exactly.
Given your hard news background, do you ever have days where you just wanna go, "Give me a break, not one more Mel Gibson story! Not one more Lindsay Lohan story, not one more…." Does it ever get to you sometimes, the seeming monotony of entertainment journalism?
Well, one of the reasons that I love doing [Access Hollywood's Living Legends] series is that I got a chance to talk to folks who are real stars, and I think, unfortunately, today, if a person is on TV, they get that 'celebrity' title, which I don't think many of them deserve. But, you know… it's what people are interested in. But I think people are also interested in hearing these legends talk about their careers and about what got them to 'legend' status, because the difference between [the Legends participants] and a lot of the folks that are 'in the news' is that these people have true longevity in our business. And I don't think that the reality stars that are on TV today will have that longevity.