I took my very first trip to New York City last week, and though I was only able to spend three days (and, thus, was barely able to scratch the surface of the metropolis' myriad tourism options), I saw (and did) some amazing things, and was fortunate enough to capture a great deal of it on film. Below, a sample: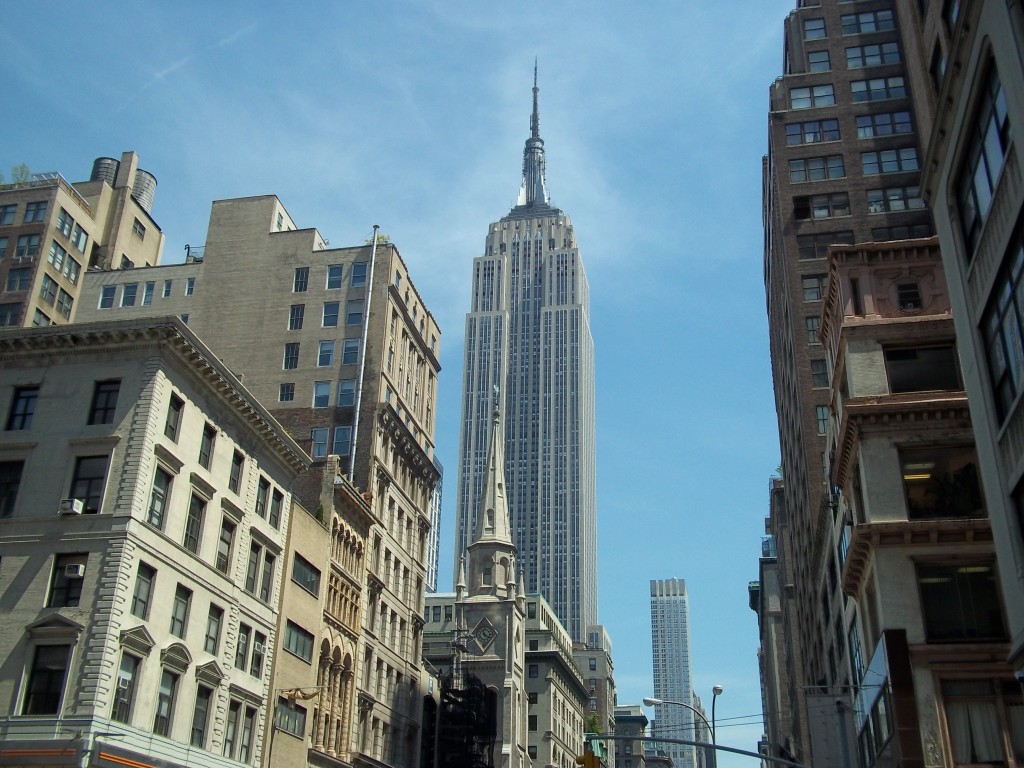 Empire State of mind.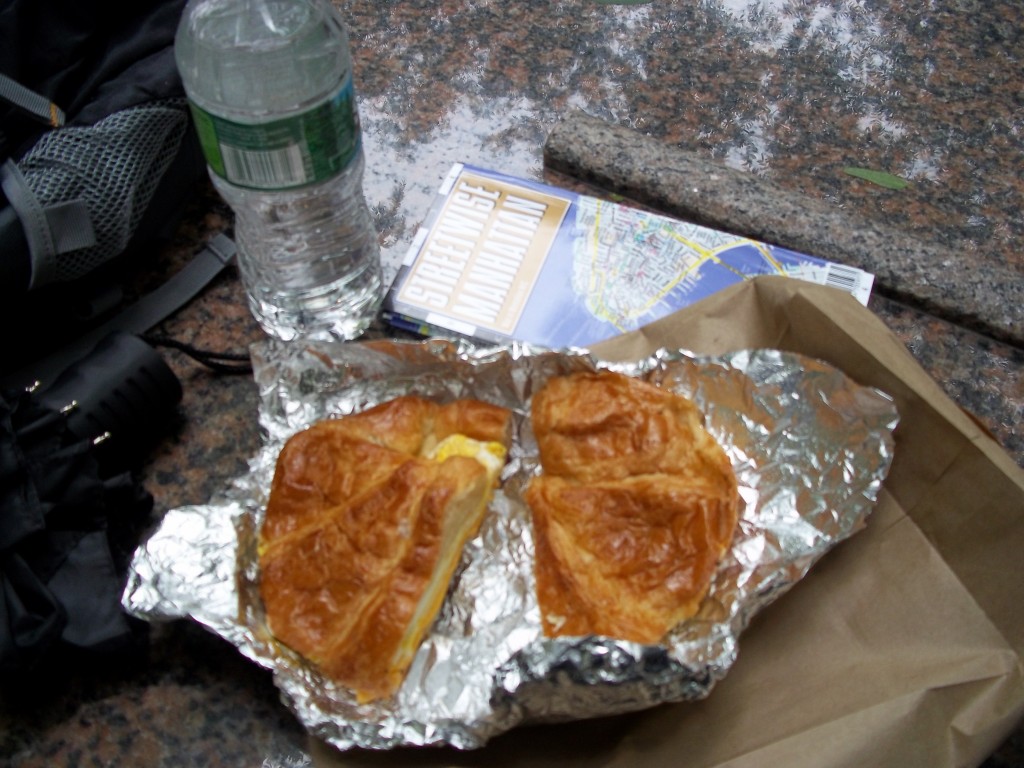 My very first NYC breakfast: a marvelous egg and cheese croissant sandwich, purchased just across from Ground Zero from a street vendor who instantly had me pegged as a non-native. ("Where you from? Connecticut? California?")
Times Square, around midnight.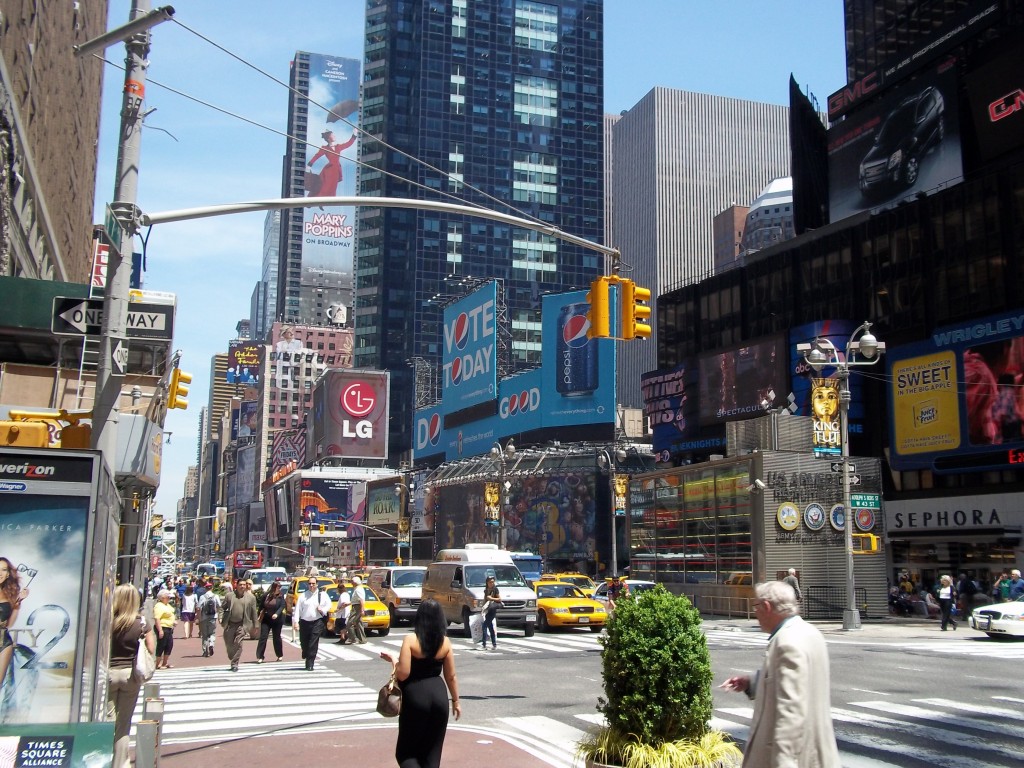 Times Square, around noon.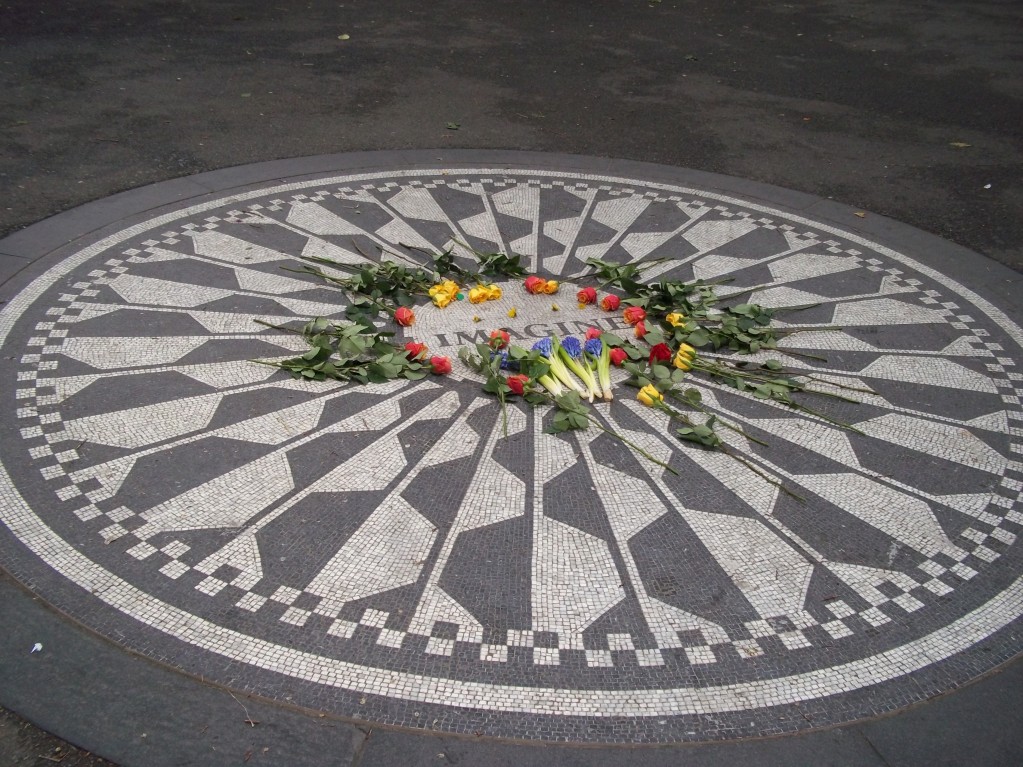 Strawberry Fields, forever.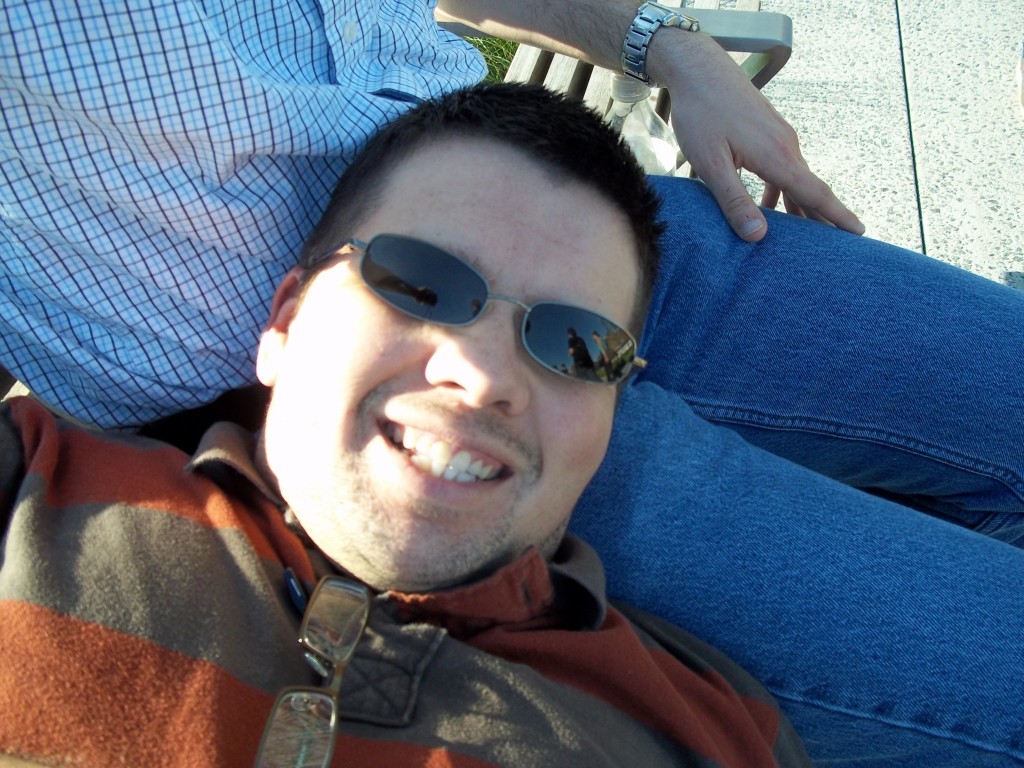 A place to rest my weary head. (Taken at the High Line, a former elevated railroad track which someone had the bizarro brainstorm to transform into a city park.)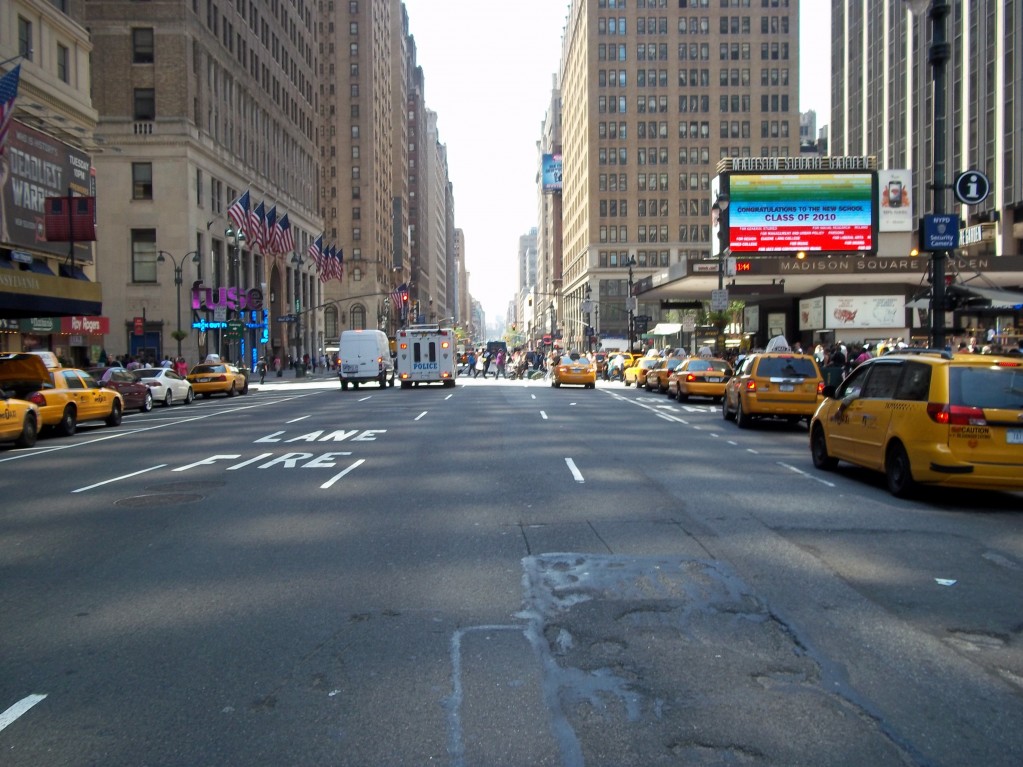 A view of 7th Avenue, just outside Madison Square Garden.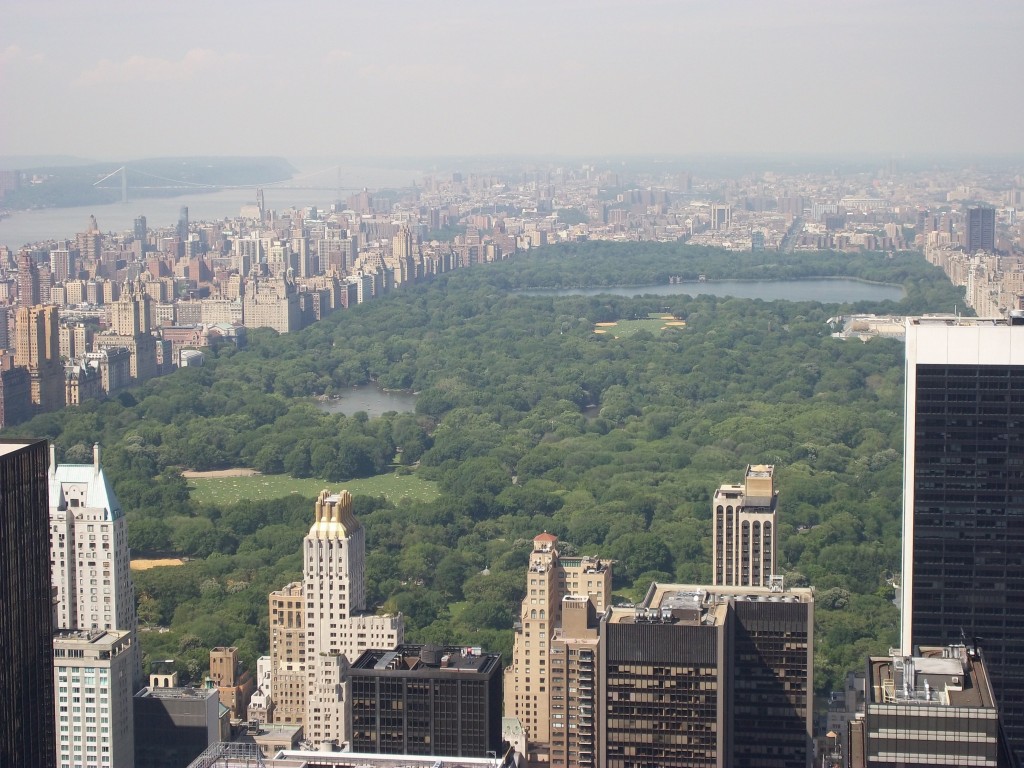 Central Park and Upper Manhattan, as seen from the top of Rockefeller Center.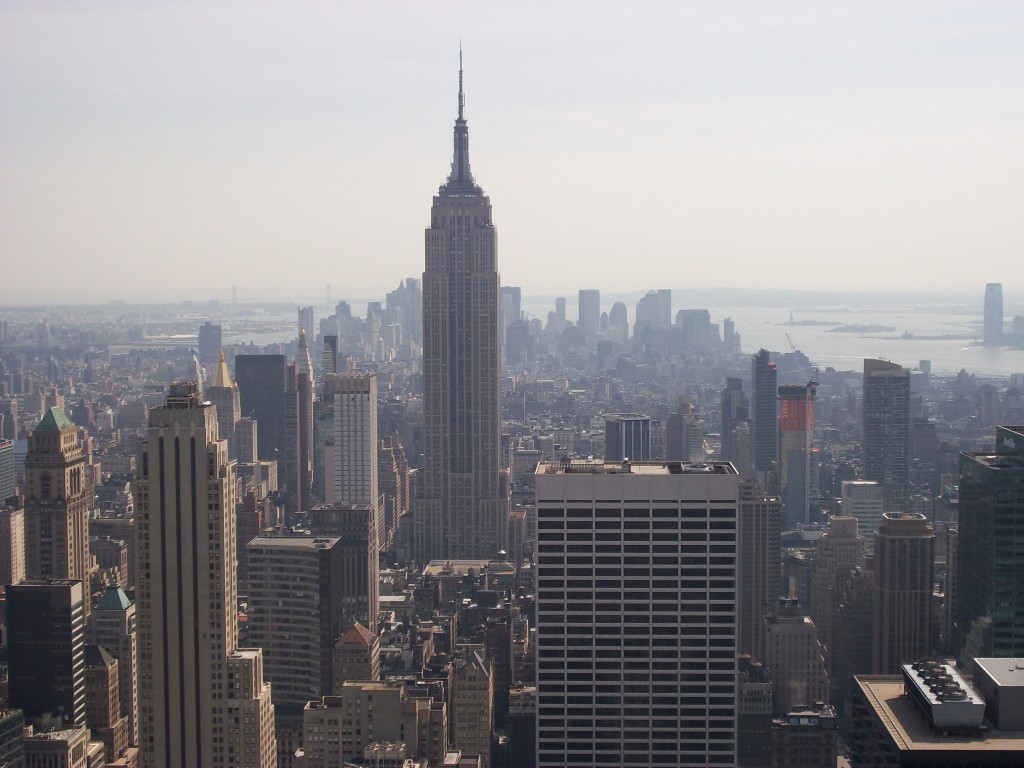 Lower Manhattan, as seen from the top of Rockefeller Center.
(That vertical speck you see just inside the rightmost third of the photo is the Statue of Liberty, and unfortunately, this is as close as I got to the old gal on this trip.)
1 response to "a bite of the (big) apple"
the buzz from Jen:
May 26th, 2010 at 11:23 am

Love the pictures!